Welcome to Digital Crazy Web
Digital Crazy Web is an integrated web solutions company providing specialized digital marketing services. We understand the unique requirements of our clients to offer custom-made marketing solutions that are right for your business. Our diverse range of marketing services comes from our extensive experience in the field. We follow best practices to ensure maximum visibility for your website and optimum return on investment (ROI) for paid advertising.
Read More
Digital Marketing Services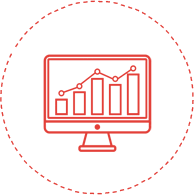 Keyword Analysis
Effective keyword research for PPC and SEO

Competitor Research
In-depth evaluation of competitor's strengths & weakness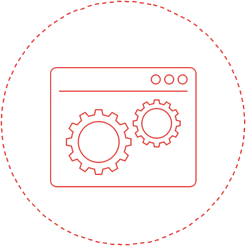 Planning
Creating strategies to outperform others

Optimization
Developing new and better ways to optimize your site
Results
Goal-driven solutions bring overwhelming success
WHICH PLAN IS BEST FOR YOU?
ULTRA PLUS
$899.00
Per Month
Testimonials
Fernando Vasquez
I opted for their Facebook ads paid marketing services, first few weeks I noticed nothing, but then I started to see the difference and got huge amount of leads. I don't know what they did and how they did it. For me they are the best digital marketing professionals in the market.
Jonathan Woodley
When I first call them, their marketing expert said something that impressed me a lot. Here I am writing his exact words "Getting quality websites linking to you is a great way to show Google that you are trustworthy, authoritative and popular. All of which help move you up the rankings and we are going to perform it in consistent basis". In the next meeting I appointed them. Good company, they know what they are doing.
Abraham Joel Stakner
The team at Digital Crazy Web is brilliant. We have chosen their most popular pro package that is not only affordable but highly useful. They provided us a full range of search engine marketing services combined with exemplary customer service. This company deserves recommendation!!
Tina Robinson
I run an art studio with my husband Jeff for more than fifteen years, a few years back we were facing tough competition from other art studios for getting business. Then we decided to change our business strategy & engage Digital Crazy Web for handling our local promotion marketing. We haven't thought their campaign would be that effective, but seriously they did a wonderful job. The conversion rate of our big clients has tripled. We recommend you to partner with Digital Crazy Web to launch the most fruitful marketing campaign.
Daniel Frost
We have been working with Digital Crazy Web for the last couple of months and in this short period of time we have noticed continuous and healthy in our website traffic. Extremely pleased with their professional approach and fast take off of our rankings. A BIG thanks to all the digital marketing experts of Digital Crazy Web!